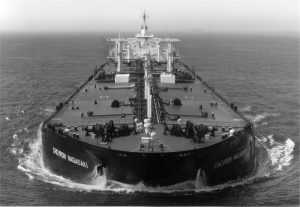 After Nautical college, I developed into a senior Ships officer, navigating Very Large Ships from the Pacific Ocean, through the Strait of Singapore around the Cape of Good Hope and into the Atlantic Ocean. After 10 years at sea, I started a new career with Nestlé.  For the first time I was confronted  with the question how to facilitate strategic change due to the introduction of new information Technology at all levels in the organization.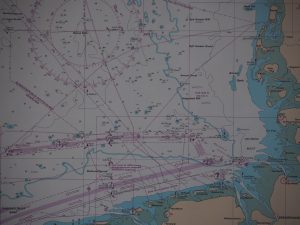 Due to the distribution of information and production automation, simple jobs disappeared and managers became operators. Decision making, responsibilities and direct influence on effective production volumes, cost effectiveness, quality and customer satisfaction was actually laid down at ever lower levels in the organization. These changes not only took place within Nestlé but also at our suppliers, customers all over the world: the Supply Chain was born.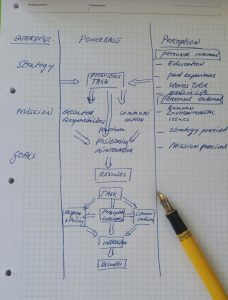 To cope with these changes, forced me to ask new questions like: What business are we in? Is it still the same or did it fundamentally change? How are the various stakeholders to be rewarded for their commitment to the enterprise and its products? Which norms and values are present? Which norms and values are needed for succes in the the changing world? Which norms and values from the past hinder the Transition? Which new norms and values have to be added?
While working with Nestlé and finishing my studies in Organization & Management I made a synthesis of my know-how and my in field experience, that resulted in a methodology. This methodology was tested in the production industry, airline industry, major financial and administrative institutions, on the question "what makes it that implementation of major (including information-systems) projects is difficult and even fail?" and "What makes it that the same type of problem is popping up again and again in different areas of the enterprise?".
These experiences made me to what I am today.